Coats of Arms
This is a rubbing of the oldest Stebbins arms used in the Colonies from 1634. It is one of the earliest colonial arms usages, in this case on a tombstone.
---
This adaptation was done for Merrill Baker Stebbins, Grandson of Elmer.
---
This is the earliest record of the Sherman Family Arms
---
This is the flag of the Desendants of Arthur Sherman and Hazel Stebbins and includes elements from the Sherman (1 & 4) and Stebbins (2 & 3)
---
This is the coat of arms of Roger Carlton Sherman Grandson of Hazel, Merrill's cousin, showing the inclusion of major designs in quarters two and three. As shown they include the insignia of Grand Officer and Grand Cross of the Order of St. Lazarus. (the green cross at the top of the shield) This version does not include "Castlemore" in quarter 4 (lower right) which represents an Irish Baronial Title.
---
This is a representation of arms that can be assumed by Andrew Haveles. The new elements include the symbol for Castlemore in the fourth quarter and the blue and white cross for Haveles. This is his arms as heir to the Barony of Castlemore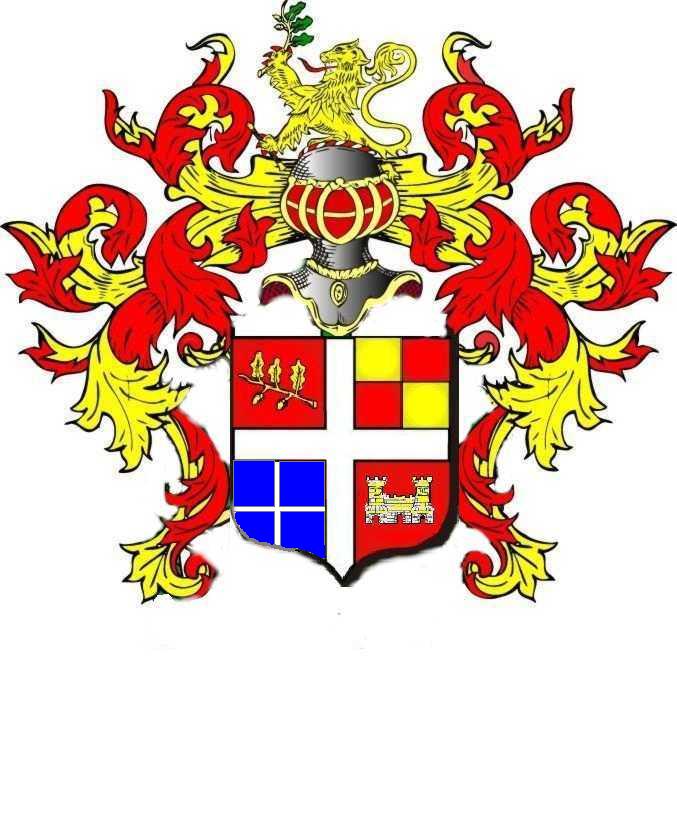 ---
This is the similar format in a design for Kevin St.George
---
The Traditional Coats of Arms of Ancestors and Descendants of Hazel and Elmer Stebbins
Ancestors in the Family Tree
---
Descendants in the Family Tree